We are having services while taking proper precautions.
Find out more about those precautions on our blog post about reopening.
A WORLDWIDE CHURCH FAMILY THAT CARES
The Seventh-day Adventist Church is a mainstream Protestant church with approximately 19 million members worldwide, including more than one million members in North America, alone! The Adventist Church operates 173 hospitals and sanitariums and more than 7,500 schools around the world. The Adventist Development and Relief Agency (ADRA) works within communities in more than 130 countries to provide community development and disaster relief. Learn more about us by clicking the button below!
---

A GLOBAL PANDEMIC.

SOCIAL UNREST.

NATURAL DISASTERS.

RUMORS OF WARS. 

What happens next?
Friday, October 23, 7pm
Revelation's Coming Rapture
Discover the unmistakable signs that Christ laid out to help you identify His soon return—and how you can prepare!
Saturday, October 24, 7pm
Earth's Last Empire
Learn how an ancient king's dream precisely predicted the world's history and outlined the future of today's global powers.
Sunday, October 23, 7pm
Did God Create the Devil?
If God is so good and loving, why is there so much evil in the world? Where did the devil come from? Why is God waiting to destroy him?
This life-changing series will clearly explain challenging Bible topics, such as:
• Armageddon
• 666 & Revelation's Beast • Israel in Prophecy
• The Millennium
• and much more!
So click here to join us online at 7pm, starting October 23! Register online at RevelationNow.com!
---
Join us on Wednesdays in October for special health presentations at 6:15pm!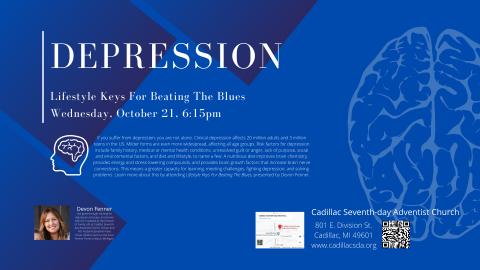 ---
Recently, we decided to alter our service times. Please see more information below.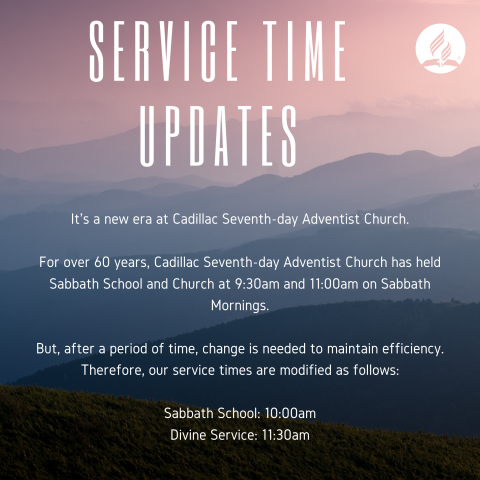 ---
Plan Your Visit: