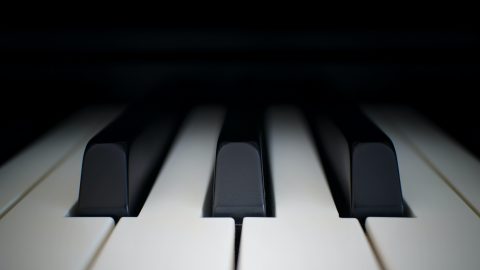 It's been over a year since the dreaded virus took near complete control of our plans. The world came to a screeching halt, and as time went on, events were postponed or cancelled. Some notable examples of this include GC Session, Michigan Camp Meeting, and the Lake Union Pathfinder Camporee. GC Session, originally scheduled for the end of June 2020, has now been postponed twice, and moved locations. Michigan Camp Meeting was cancelled for 2020 but returned in 2021. The Lake Union Pathfinder Camporee was originally scheduled for September 2021 but was postponed to 2022 because of the uncertainty with the restrictions this year.
            One of the hardest hit sectors in the ongoing disaster was the music industry, especially the lesser-known Adventist focused musicians. Entire tours were cancelled, and music production was sometimes impossible. When many people lost their income sources, album sales plummeted. In a press release in May 2020, the Gospel Music Association said, "Many lesser-known musicians are scraping rock bottom, due to the inability to tour and sell their albums," 
            Now that the world is opening back up and people are returning to normal life again, artists all over the nation are tactfully planning tours, in the hope that it will stabilize their unique situation. Our own music ministry, led my Marcia Mohr, has scheduled two concerts in the scope of this article—one, to be held on July 31 at 6pm, by Matt and Josie Minikus, and another by Scott Michael Bennett during the worship service on August 14.
            The Minikus' family is no stranger to Cadillac. Josie is a native of Northern Michigan, having grown up in the Kalkaska area. According to their website, she began piano lessons at age nine and started crafting her own songs at age eleven. Adolescence brought shyness, but eventually she had to make a decision to either use her talent—or lose it. Her debut song, the hopeful balled "I Love You Anyway", has led thousands to easily see a forgiving, loving Jesus.  Their bio states, "Josie's clear, ethereal soprano floats above her delicate piano phrasing, awakening in listeners a love for all things holy." 
Matt hails from Iowa, where he found his interest in music as an eight-year-old—in an Elvis costume (his grandfather's dress pants and shoes), a fake wooden sword turned guitar, and a sold-out concert hall of family members and pets. However, as Matt's youth scurried onto the scene, his inner-Elvis retreated. But when a late-teen spiritual awakening coincided with a musical awakening, he soon found himself performing in front of large audiences alongside evangelist David Asscherick. 
The duo introduced themselves to each other in 2002. Josie, listening to a recording of a live concert, had her attention arrested by a certain voice—the one of Matt Minikus. It wasn't love at first soundbite however, as Josie recalls, "I thought he was the strangest person I had ever met and was not interested at all." Matt, on the other hand, was instantly attracted to the pretty brunette, and pursuing her until her feelings were changed. As the saying says, the rest is history. They have toured through much of North America, Europe, Australia, New Zealand, and have recorded five albums together.
Scott Michael Bennett is one who needs no introduction. The international Christian artist is widely known for his deeply moving concerts and meaningful music. His talent was discovered as a teenager, where he began to focus his gift under the guidance of two experienced vocalists, Dr. Jeannie Pedersen-Smith and Dr. Stephen Zork of Andrews University. In 2001, Bennett was the winner of the National Young Artists' Competition in the Vocal Performance category, singing two Shakespearean songs with a full orchestral accompaniment in front of over 2000 attendees. He would later go on to be accepted into the Grammy Award winning Phoenix Symphony Chorus and Arizona State University's Men's Chorus, where he was awarded a scholarship for his musical and scholastic performance. 
He performed in numerous Broadway musicals and was given the lead role of "Father" in "The Secret Garden" and "The Carnival of Venice". While this was entertaining, he knew he had a deeper calling. In 2008, he quit his nearly seven-year career in computer networking and launched into full time music ministry. He married the love of his life, Heather, in 2009, and together they have two daughters. Bennett has released five albums, and his musical career has taken him all over the world, from the Pentagon to the Cayman Islands. "Scott's concerts are simply more than music." his website states. 
God has truly blessed these artists. You can find out more information about all the scheduled events on our Facebook page, and you can find out more about these artists on mattandjosieminikus.com and scottmichaelbennett.com. 
Samuel Girven
Cadillac Update